WHAT IT TAKES TO BE A MENTOR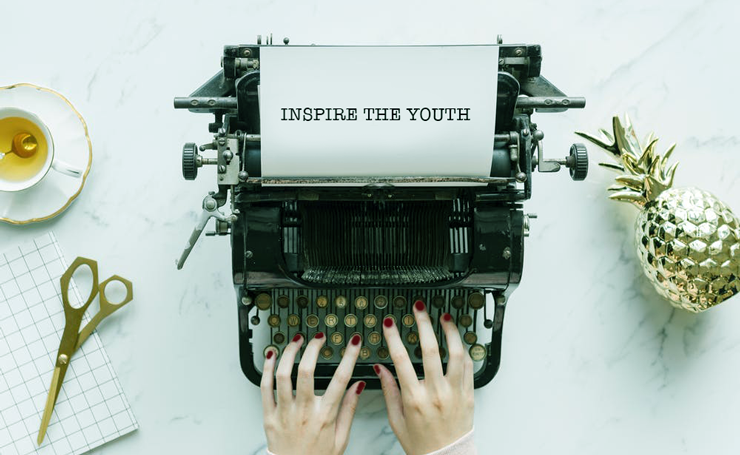 What does it mean to be a mentor?
It's that time again! Executive Spa Group is looking for employers to mentor our
Beautiful Futures
participants. If you haven't heard of this program, Beautiful Futures is a government funded program that trains youth for a start in a beauty industry career.
The Beautiful Futures program has a heavy emphasis on soft skills designed to teach young people life and employment skills to make them successful all around. Because our program is designed for millenials, we try and fill the gaps employers face when working with this generation.
Responsibility and respect for the workplace are core values at Executive Spa Group. We try to foster a sense of pride and work ethic in our participants. We model other values such as accountability and teamwork in hopes that our participants follow our example.
Beautiful Futures participants spend 8 weeks in class learning one technical skill plus an array of employability skills such as conflict management and communication, customer service, change management, personal development, time and money management, etc.
After completing their class time at Executive Spa Group, they spend 12 weeks with an employer where they practice their newly learned skills. Eligible employers receive a wage subsidy of $6/hr. We normally place the participants in entry-level jobs. Examples of past placements include jobs doing:
Salon/spa reception
Salon/spa assistant
Hair apprentice
Sales Representative
Nail technician
What do I need to become a mentor?
Aside from meeting the
requirements set forth by the Government of Canada
, employers need to have the desire to make a difference in a young person's life. The following are what we believe to be characteristics of a mentor.
Clear Communication
To be a successful mentor, you must be able to clearly communicate your expectations to your participant, and also be open to hearing your participant's communication. Open communication in a safe space is the key to any relationship- your relationship with your new team member is no different.
Because of the nature of our industry, we may have jam-packed days when we don't even have time to eat, or we may have days that we have no clients. Remember, young employees may not have the same sense of work ethic as you, therefore they may need your guidance in thinking of duties to fill their day. We find that providing your participant with written daily duties is a good way to start.
Examples of entry level duties include:
washing/folding/putting away laundry
cleaning duties (ex. washroom upkeep/floors/dusting…)
replenishing supplies/ restocking merchandise
followup calls/appointment reminders/filing client forms/booking appointments/greeting customers
assisting other staff members (ex. room prep/washing and disinfecting tools and implements)
Provide Feedback
Whether your participant is doing a good job or not, feedback is important for the growth of your new team member. During the first two weeks, we recommend you review your participant's work to ensure they have completed their tasks well and up to your standards. Take the time to inconspicuously observe your participant and provide feedback when needed, as soon as possible. If correction is needed, always correct your participant in private.
Ability to Motivate and Lead
They say that to have a successful business, you must keep your staff happy. We couldn't agree more. To be a successful mentor, you must lead by example with your positive attitude. There is no better way to teach young people then by leading by example. Let them hear your positive interactions with your clients so that they have a clear understanding of your level of customer service. Your new participant will adopt your way of treating clients and the other members of the team.
Create and Follow a Progress Plan
For the ultimate satisfaction with your new team member, it is important that you take the time to get to know your new employee. A progress plan can help you outline your mutual goals and set a timeline for achieving those goals.
For example, a progress plan can include goals such as:
gaining knowledge and confidence with the professional product lines carried at your salon/spa within the first month. This can be further broken down into week 1- cleansers, week 2- moisturizers, etc.
becoming independent with assigned regular duties within first 2 weeks of joining the team
learn skills required to accept payments by week 3
training on a new service after proven ability to complete initial skill in a professional and timely manner. For example, "after completing 30 pedicures and 30 manicures succesfully, you will be trained on waxing"
These are only examples of items in a progress plan. Your plan will be as unique as you and your business. Making the time to meet briefly with your new employee every 2 weeks in the beginning will help to keep your new employee motivated which in turn will keep you satisfied.
Creating a progress plan will also help you uncover other skills in your participant. For example, we have had participants with nursing, accounting, marketing, and teaching skills. Beautiful Futures has seen a variety of newcomers who change their professions for a beauty career when they start their new life in Canada. In the past we have had the opportunity to train nurses, teachers, doctors, accountants, I.T. professionals, media broadcasters, etc, in their new beauty career. Get to know your participant- they may hold some valuable skills!
Asserting your Authority
To be a successful mentor you must be able to assert your authority. Don't be afraid to provide clear rules from the start. Rules regarding absences and tardiness should be clear, as well as required attire and overall appearance.
If your participant does not meet your expectations from the start, as the mentor, it is your responsibility to address any miscommunication and find a solution. During the 12 weeks, Executive Spa Group is only a phone call/email/text away to help you find solutions should you need us.
Remember, we previously spent 8 weeks with your new team member which means we were able to observe and track their strengths and areas for improvement. It also means we were able to build rapport with them which may allow us to mediate if needed.
HOW DO I PARTICIPATE?
Interested in participating as an employer?
Participants will be ready for work the first week of January 2019.
They have been trained in Manicures and Pedicures and Retail Makeup.
Apply OnLine to participate in this program
Executive Spa Group
201, 10518 82 Ave. NW
Edmonton, Alberta
(780) 604 2772
executivespagroup.com
Trackback from your site.