FAQs for Employer-Mentors; Beautiful Futures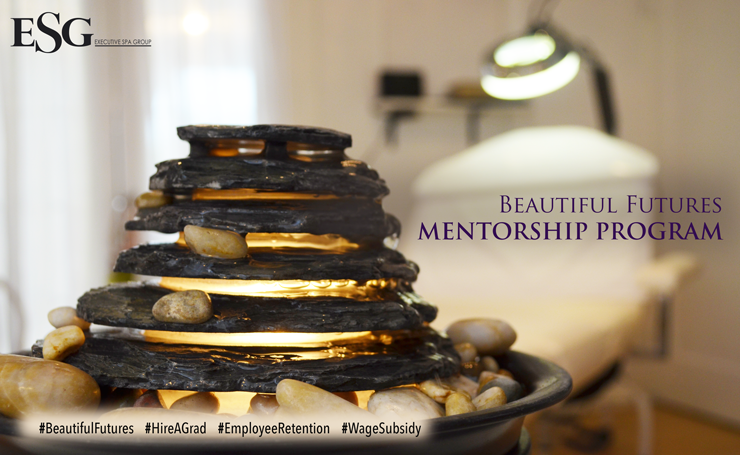 FAQs for Employers interested in participating in 'Beautiful Futures'
Do I get to keep my participant after the Work Experience is over?
Participants are expected to complete a minimum of 35 hours of work per week. Once participants begin their work experience with you, they become your employees, however, ESG will provide support as needed for the first 12 weeks. Support may include ways of working through attendance/punctuality issues, communication, teamwork, client care, etc. However, keep in mind that participants will have received 8 weeks of employability workshops prior to their placement with you, so these issues should not be expected.
How can my participant help me around my facility?
Well, besides industry certification in the technical focus, your participant has also been trained in Reception and Spa Assistant duties to free you from administrative duties while you develop your ideas.
What if my participant misses hours of work?
Like all other employees, missed shifts/hours are not paid to the participant. Though this is not expected, should this happen ESG can only help resolve issues if we are made aware of issues in a timely manner.
How does the Wage Subsidy work?
The wage subsidy is an incentive for employers to hire and train a participant to work for them. The new employee's wages are partially subsidized by the program for 12 weeks, as long as the employee is working 35 or more hours per week. If eligible, the wage subsidy available is $6 per hour throughout the 12 weeks. The goal for both the employer and the participant is long-term employment. Wage subsidy provides wage relief during the initial period where you train your new staff to become functional in your facility.
Are all employers eligible for the Wage Subsidy?
To be eligible for the wage subsidy, you must:
Be a registered business with a legal business name and business number
Have been in business for at least one year
Offer a full-time position with a minimum on 35 hours per week
Offer the likelihood of long-term employment
Pay reasonable, competitive wages
You are not eligible for a wage subsidy IF participants fill a position that:
Was left vacant due to an industrial dispute in your workplace
Was left vacant due to a lay-off waiting to be recalled
Was terminated to instead employ a participant
Who pays the participant?
You will issue regular paycheques on paydays; ESG will reimburse the negotiated amount on a monthly basis
You will be required to submit monthly reports to ESG regarding the employee's hours and wages.
Once a participant starts their work experience with you, they officially become your employee. Therefore, please ensure that your business insurance covers all employee-related liability.
You are responsible to deduct Canada Pension Plan, Employment Insurance and Income Tax will from participant wages and remit to the Canada Revenue Agency, just like your other employees.

Interested in participating as an employer?
Apply OnLine to participate in this Program
Tags: beautiful futures, beautiful futures - employers, beauty industry, career development, employers, employment supports, esg, FAQs, funding, government of Canada, hire a participant, hiring employees, job vacancies, skills link, skills training, staff, yeg
Trackback from your site.
ESG
The author, Silvia Sanchez, graduated from the University of Alberta with a B.A. in Psychology and has over 15 years of experience in the career-consulting field.