MODEL CALL- Manicures and Pedicures Course Edmonton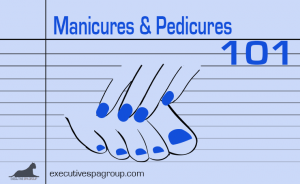 Model Call for Manicures and Pedicures Course
We are looking for individuals to volunteer as models for the practical portion of the upcoming course:
Manicures and Pedicures 101
.
ESG students learn proper skills and techniques by performing services on models to obtain their Manicures and Pedicures course certification.
All services provided by ESG students are free of charge, tipping is optional.
There is parking available to all models. Free street parking is also available.
We require all models to arrive on time and be available for the entire duration of the required time (see below), and to be willing to serve as a model for manicures and pedicures.
March 4
1:15pm-4:30pm
March 8
1:15pm-4:30pm
March 11
1:15pm-4:30pm
March 15
1:15pm-4:30pm
March 18
1:15pm-4:30pm
March 22
1:15pm-4:30pm
March 25
1:15pm-4:30pm
March 29
1:15pm-4:30pm
April 1
1:15pm-4:30pm
Our address is 8105 106 Street NW. Edmonton, Alberta. We are located one block south of Whyte Ave. Express your interest by emailing, texting or calling us using the information provided below.
Executive Spa Group
Cultivating Alberta's Beauty Industry
(780) 604 2772
silvia@executivespagroup.com
executivespagroup.com
Tags: alberta, beauty industry, career development, course, esg, mani pedi, manicures and pedicures course, model call, old strath, short course, skills training, spa jobs, training, whyte ave
Trackback from your site.