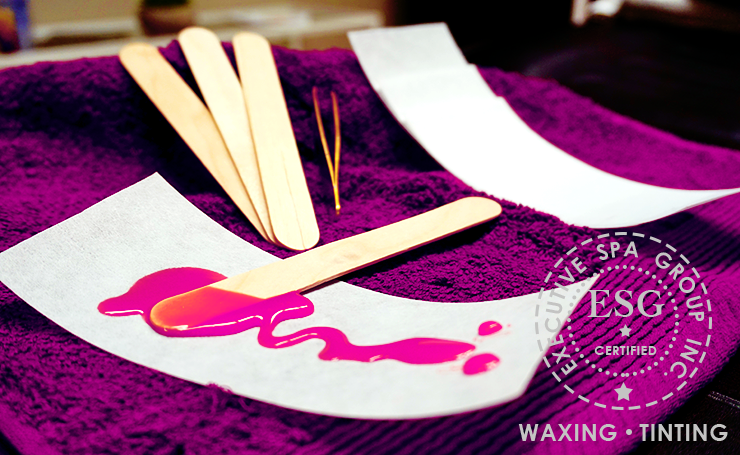 Waxing & Tinting 101
Course Details

Tuition fee: $999.00 + tax (includes full kit).
Balance due 24hrs prior first day of class.
Deposit: $500. Paid upon registration.
Hours: Total = 20 hours. 15hrs on-site + 5hrs independent.
Date: ongoing
Class size: 2-5
Models: Students provide their own models. Class itinerary will be issued at registration. Students must have models booked for each area on 1st and 2nd day. 1 model is required for 1/2 leg, 1/2 arm, underarm, lip wax, and brow shape, lash & brow tint for exam Day 3.

COURSE HIGHLIGHTS
Hands-on training
Small classes; one-on-one support
Training on live models
Career and employment support
E-support (up to 90 days post graduation)
Certification upon successful completion
Grant funding available
NEXT START DATE

Ongoing registration. Call us to register or REGISTER ONLINE.
---
Bikini Waxing Add-on information

Cost: $250.00 + tax (add-on for Waxing & Tinting); $350 (individually. No kit included).
Hours: 6 hours (on-site).
Start date: TBA (1 week following Waxing and Tinting examination).
Models: Students must have models booked for each area of practice for scheduled

Executive Spa Group
Cultivating Alberta's Beauty Industry
(780) 604 2772
info@executivespagroup.com