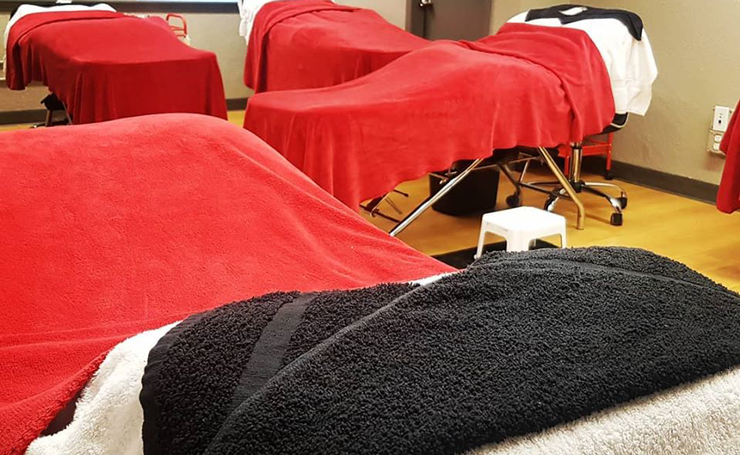 **VENUE RENTAL NOT AVAILABLE JAN 1/22 to MAR 31/23**
Realize your vision.
A true beauty industry resource centre, ESG is equipped to accommodate developing educators ready to expand to new horizons.
From equipment rental to linen selection, our team can help you deliver an event that showcases your signature style.
Our facility
Executive Spa Group is located at 201, 10518 Whyte Avenue, a few doors west of the Winners and across the street from Tim Horton's. We are located on the second floor and encompass 2,000 square feet of space equipped for classroom and technical training.
Our venue hours are Tuesday to Saturday, 9am-5pm. Extended hours/days are available.
Our facility consists of two training classrooms, two washroom facilities, and a kitchen equipped with a refrigerator, microwave, and sink.
---
CLASSROOMS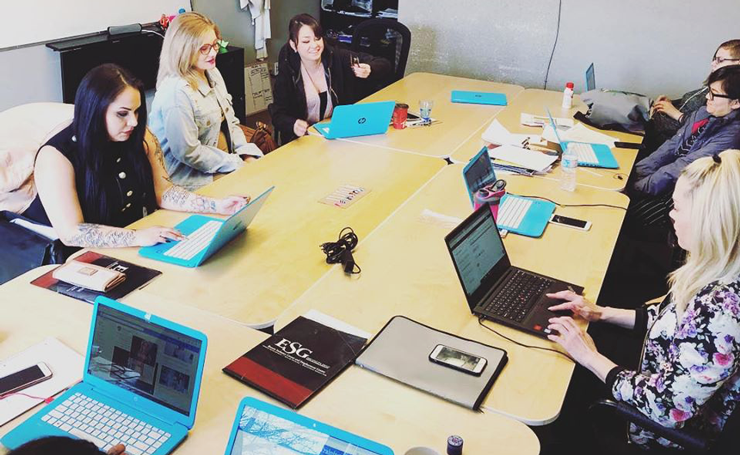 Our theory classroom is close to 500 square feet. It is typically used to deliver theory training and comfortably fits 10 students plus all required teaching materials such as whiteboards, a printer, and an overhead projector. The instructor has a desk in the classroom. Our theory classroom also stores laptops for our students. We have 10 laptops dedicated for student use.
---
We have two technical classrooms. Each classroom is equipped with the necessary equipment to deliver the technical training proposed. Each classroom is set up with five stations. Each station has the necessary tools and materials as per the delivered training.
Our technical classrooms are categorized as follows:
TECHNICAL CLASSROOM 1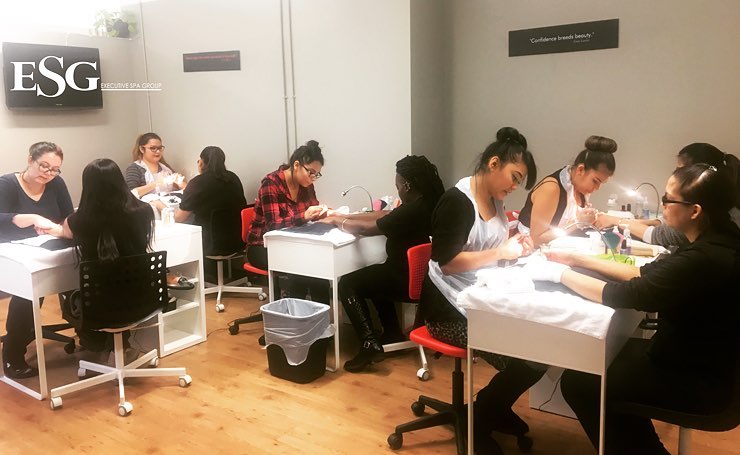 Our Nail training room is close to 550 square feet and hosts 5 nail desks with all pertaining equipment.
---
TECHNICAL CLASSROOM 2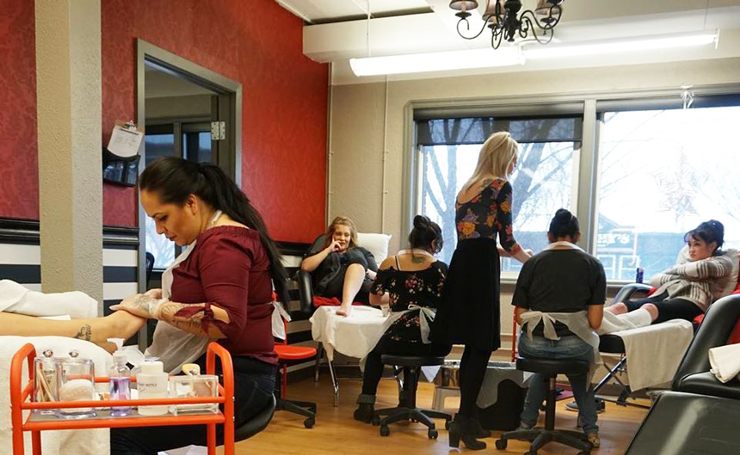 Our treatment training room is close to 650 square feet and contains 5 esthetics beds.
---
Book your next training event at ESG!
---
ONLINE BOOKING COMING SOON
---
Contact us to confirm pricing and booking availability.
---
EXECUTIVE SPA GROUP
Beauty Industry Resource Centre
(780) 604 2772
info@executivespagroup.com