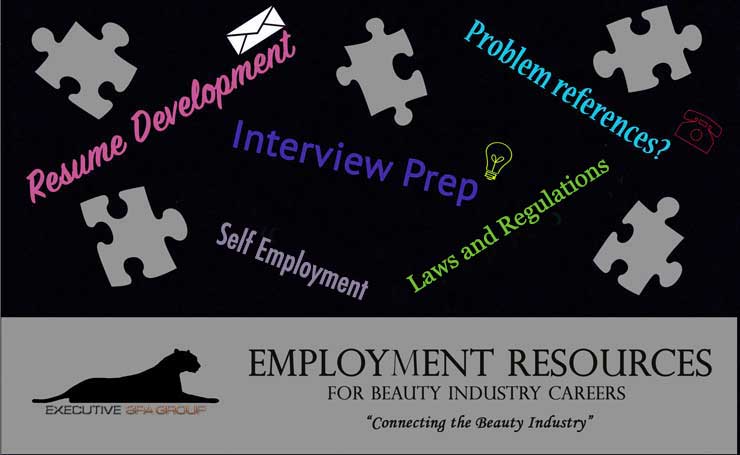 ESG: Helping you build your Beauty Industry career
Executive Spa Group offers career and employment resources to help you every step of the way. Whether you are a recent graduate or a beauty professional with vast experience, our Beauty Industry Liaison can help you answer beauty industry career and employment related questions.
Employment resources include:
Résume critiquing
Résume development
Interview prep
Explaining gaps in employment
Working around lack-of or problem references
Employment Regulations and Standards
Contact ESG to learn more.
FEEDBACK