careers and employment,ego defense mechanismss,mental health,personal growth,psychology,work issues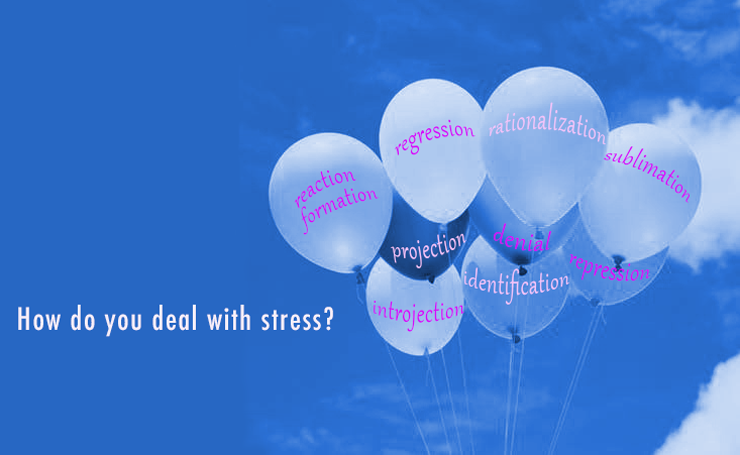 Take a closer listen…
Emotions run high during times of stress, unfortunately, not everyone has good communication skills. It is important to understand why those around you may be dealing with stressors differently than you.
Take a look at the different Ego Defense mechanisms you or others may be employing to deal with current events.
---
1. DENIAL: The refusal to accept reality or fact.
Example: People refusing to isolate post travel.
2. REPRESSION: blocking unacceptable thoughts, feelings or impulses.
Example: Temporarily stepping away from all social media accounts.
3. PROJECTION: Putting undesired thoughts, feelings, or impulses onto someone else.
---
4. DISPLACEMENT: Taking your feelings or impulses about one person and putting them on another person or object.
Example: Having a fight with your friend when you're frustrated by an unrelated matter.
5. REACTION FORMATION: A situation where a person saw their true feelings or thoughts to be unacceptable and reacts by taking the opposite stance.
---
6. RATIONALIZATION: Changing your view in the face of a new reality.
Example: Changing your views as we learn more details about COVID-19. Last week you were not practicing social distancing, this week you are.
7. SUBLIMATION: Channeling unacceptable impulses into acceptable ones.
Example: Jogging to burn off negative energy.
8. REGRESSION: Reversing to an early stage of development in the face of unacceptable thoughts, impulses, or circumstances.
---
9. INTROJECTION: This happens when a person takes on the ideas or voices of other people .
10. IDENTIFICATION: This occurs when a person changes facets of their personality to be more like others.
11. COMPENSATION: This occurs when people overachieve in one area to make up for failure in another.
---
Ego defense mechanisms at work.
These sometimes-ugly reactions can appear at work. The thing to remember is that ego defense mechanisms are unconscious ways of dealing with stress, so when you recognize them in others, don't take it personal! Instead, show them you understand their fear and your relationship will grow.
EXECUTIVE SPA GROUP
Beauty Industry Resource Centre