Boundaryless Beauty Careers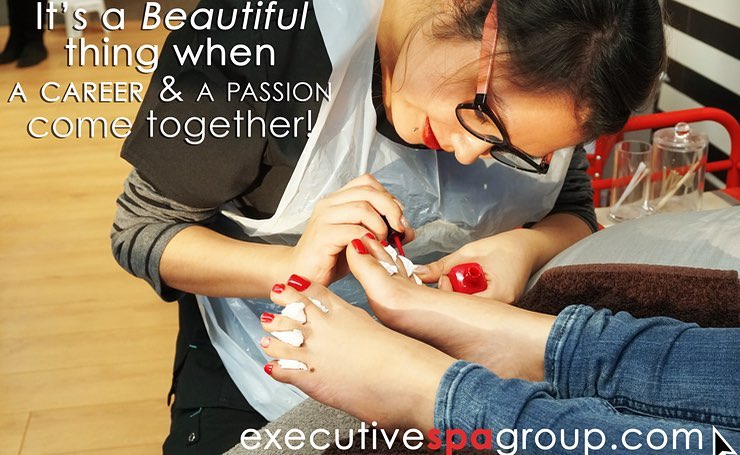 Alberta's Beauty Industry: Boundaryless Beauty Careers
W
hat is a boundaryless career? Allan Bird, Professor of Global Business, Northeastern University, defines it as a career path in which individuals must engineer their work lives on their own. It has been ESG's observation that this in fact describes beauty careers. We will use this model to shed new light on the reality of beauty careers in Alberta. According to Bird, there are
3
principles to the
Boundaryless Career
:
The Boundaryless Career is ill-structured.
Unlike conventional careers, in the beauty industry, progress, success, or advancement comes from mastering your skills, learning new ones, meeting new people, and networking and collaborating with new groups. Beauty careers can be very exciting if you do it right! Having great people skills is important. You don't have to possess an outgoing personality, but because you direct your own career, you must be personable with the people you meet throughout your career.
The Boundaryless Career is self-directed.
The beauty industry is not for everyone. If you like to play around with hair and makeup, that's not enough to be a Professional Makeup Artist or Hair Stylist. It takes more than providing a good service to succeed in this industry. You must also have a sense of self-direction, self-motivation, and of course, an entrepreneurial spirit! The beauty industry is not for delicate wallflowers. Networking is a fun and necessary part of the job. Attending parties, events, social gatherings, and having a strong social media presence are the best ways to network…at least for an extravert!
The Boundaryless Career has psychological benefits and costs.
There is a very attractive flexibility to the beauty industry. Some employers offer 9-5 hours, however, most employers are able to offer flexibility on work schedules due to evening and weekend work. This outside-the-box scheduling allows us to be more in control of the time we spend with our family and friends. Even more appealing, we can gain greater control by working on commission. In this arrangement, we are better able to influence our income and our schedule, a psychological benefit that comes from the independence and freedom a career in the beauty industry provides. Other psychological benefits are creativity and self-expression. The beauty industry allows you to express yourself in ways you wouldn't dream of in conservative careers! Mastering your skills as you explore new techniques and bring your ideas to life in your services are ways to attain new levels of success in the beauty industry. Self expression is an excellent way to promote yourself as a service provider. After all, your presentation speaks for your work. As you can see, Alberta's beauty industry offers exciting beauty careers for those who possess the right qualities!
Do you?
EXECUTIVE SPA GROUP (780) 604 2772 info@executivespagroup.com
ESG
The author, Silvia Sanchez, graduated from the University of Alberta with a B.A. in Psychology and has over 15 years of experience in the career-consulting field.