ait,alberta,apprenticeship,hairstylist,hiring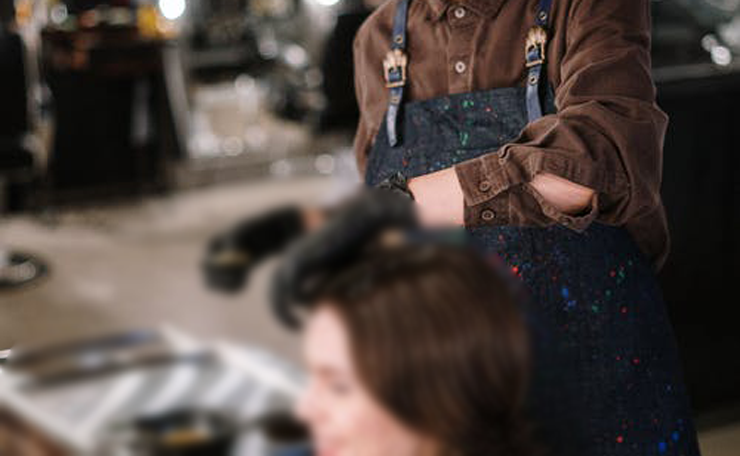 Hiring apprentices in your salon can be beneficial. Here are some FAQs employers have when considering hiring apprentices versus licensed hairstylists.
Can I hire an existing staff member as an apprentice?
Yes, for example, you may choose to promote your receptionist. Some people may even say that its a good idea to promote your receptionist/assistant/etc. This is because taking on an apprentice is a long term commitment and investment.
How much supervision is an apprentice required to have?
The supervisor has to be a certified hairstylist. This person will be a mentor and should have the qualities to mould the apprentice with correct technical skills and theoretical knowledge amongst other things.
Your apprentice must complete 1450 hours during their first period (12 months) and another 1450 hours on their second period (12 months)
You can stretch this out how it best works for you, but this works out to 30 hours per week on average.
Can an apprentice offer services at my salon before being licensed?
Yes, they can offer the services you teach them as they practice their skills. Your apprentice will have to enrol in technical training at some point during each period (start dates vary), but you can teach them the skills you want them to learn in the mean time.
What is the application process?
Your apprentice must apply online. There is a $35 apprenticeship application fee. After, you will receive an email asking you to complete the employer portion of the application.
A contract will be created from there which will be signed by both of you and voilà, you have an apprentice.
Find your apprentice!
You can use our job bank to search for your next apprentice!
---
EXECUTIVE SPA GROUP