beauty careers,certification course,edmonton,esg,lash extensions,model criteria,short courses,whyte ave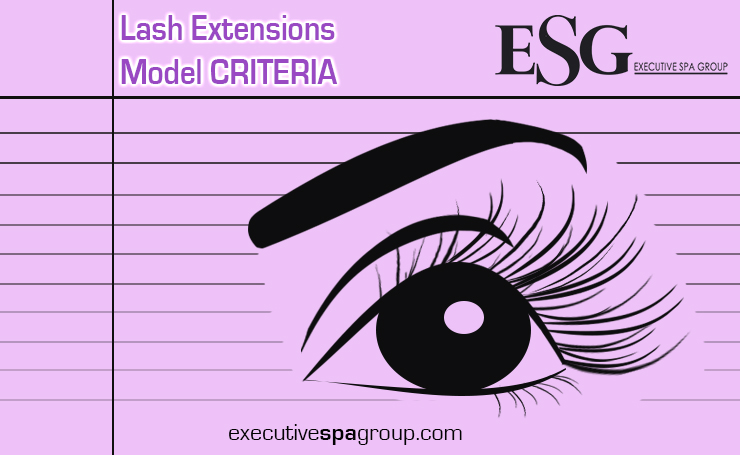 AM I A CANDIDATE FOR EYELASH EXTENSIONS?
Eyelash extensions are a wonderful addition to your beauty routine. 
ESG students learn proper skills and techniques by performing services on models to obtain their Lash Extensions course certification.
All services provided by ESG students are free of charge, tipping is optional.
We are primarily concerned for the health of your natural lashes and want to be certain you meet the following criteria:
Please ensure you meet the following criteria before booking your appointment:
Your eyes are free of any signs or symptoms of infection;
Your eyes have fully recovered from recent eye surgeries or procedures;
You are comfortable lying down for a few hours;
Consult your physician if you are pregnant and/or have medical conditions, in recovery from treatments, taking medications or have allergies.
Considering the items above, there may be some candidates, who experience the following factors which may not be candidates for eyelash extension services:
Those who rub their eyes frequently –if this is from allergies or out of habit;
Those who have highly sensitive skin – while we do carry a low-allergen adhesive, this service may cause more reactions in certain candidates;
If you are ill or currently have allergies – if you have a cold, sinus infection, bronchitis, or flu, etc. please stay home and get well. No worries, we can reschedule your appointment for a time when you are feeling well.
If your natural lashes are very curly – unfortunately as your natural lash grows in, the extension will lay in an unnatural direction. This may be more irritating for you, and because of this excess "wear" on the lash, the extensions will not last as long.
If your natural eye shape is too deep inset or if your cheekbones are too high – to perform our procedure, we need to be able to effectively isolate your lower lashes from your upper lashes.  This is not possible to do so on some clients with deep-set eyes or high cheekbones.  Don't be discouraged; we have a few tricks – if we can manage to get the upper and lower lashes separated, we'll certainly apply your extensions.
If you don't have natural eyelashes – our extensions are placed on a natural lash; and we need your natural lash to be healthy and strong enough to support an extension. Unlike using other lash processes such as a strip or flares, we cannot create lashes where there aren't any.
If you have an allergy to cyanoacrylate.
Did you meet all the criteria? Book your appointment by emailing us at info@executivespagroup.com
We require all models to arrive on time and be available for the entire duration of the required time. Thank you for volunteering your time!
Executive Spa Group (ESG)
201, 10518 82 Ave. NW
(780) 604 2772
executivespagroup.com