Jobs versus Careers: Where does the beauty industry fit?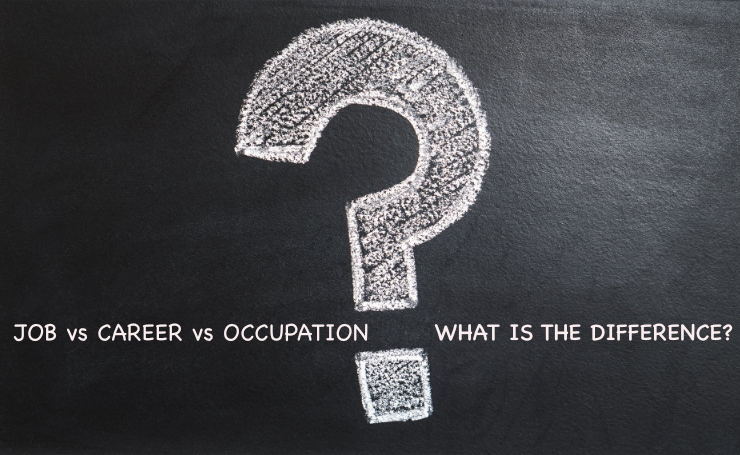 Why it matters…
Your goals and values will help you decide whether you want to pursue a job versus a career. But first, let's clarify the difference.
Job vs. Career vs. Occupation
An occupation is a group of similar jobs that require some type of training and the continuous development of your skills and knowledge in order to remain current in the field. An occupation is a specific category of work; examples of occupations in the beauty industry include Estheticians, Hairstylists, and Nail Technicians. People can have different kinds of jobs within the respective occupations; for example, Hairstylists can choose to specialize in specific skills within their position, such as cutting vs. colouring.
A job is a particular position you hold doing specific duties. In the beauty industry, if the occupation is Laser Tech, an example of a job is all the duties you would provide at any particular spa, for example, providing IPL/Laser treatments, product sales, customer service, sanitation duties, and any other duties you may agree to when you accept any given job.
A career is the sum of all work activities. You can think of it like a portfolio of all the efforts you make that are related to field you work in, in our case, the beauty industry. In addition to the work activities you achieve, also included are any activities that you do at home, at school, in your community, etc.
Career Development Resources
Use our online resources including our job bank and TRAINING 411 Beauty Educator directory to help you get started!
EXECUTIVE SPA GROUP
(780) 604-2772 (Call or Text)
info@executivespagroup.com


Photo credit: Pixabay
Tags: beauty careers, beauty jobs, esg
Trackback from your site.
ESG
The author, Silvia Sanchez, graduated from the University of Alberta with a B.A. in Psychology and has over 15 years of experience in the career-consulting field.