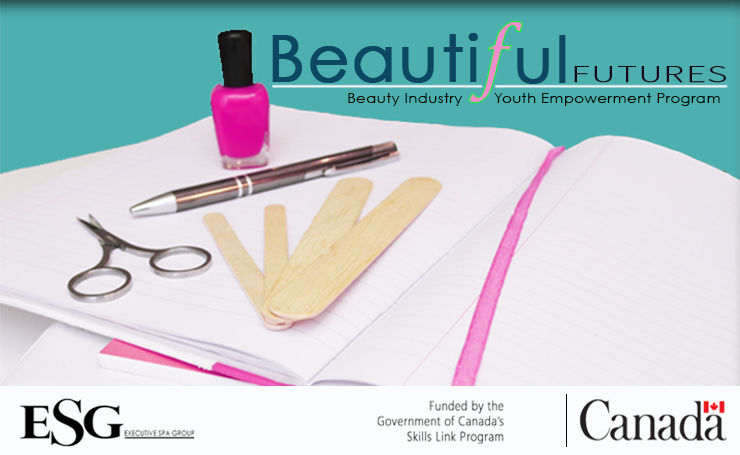 NOW ACCEPTING APPLICATIONS FOR NEXT START DATE: DEC. 4, 2017 Manicures and Pedicures focus
Beautifu Futures
is a full-time 20-week beauty industry youth employment program funded by the Government of Canada designed to help youth overcome employment barriers.
PROGRAM DATES
Dec.4, 2017- April 20, 2018
Monday-Friday
10AM-4:30PM
The first 8 weeks are spent in class learning personal development, life skills, employment skills, and beauty industry-specific skills, such as retail and customer service.
In addition, you will acquire technical skills. You will be certified in
Manicures and Pedicures and Artificial Nails
, provided you complete your training and pass you exams. The technical training is earned by maintaining excellent attendance. Certification is provided upon securing your Paid Work Experience.
The remaining 12 weeks are spent gaining skills and work experience in an entry-level beauty industry-related job. Your work experience can be completed at different salons, spas, medispas, health and wellness centres, and retail outlets throughout the city. Employers in the industry will mentor you to make the best out of your work experience.
EARN WHILE YOU LEARN
Tuition and financial assistance are provided during the program to help cover the cost of basic living expenses while attending employment training. Participants earn a wage of $13.60/hr while attending classes, plus receive free certification upon meeting industry standards.
Executive Spa Group
201, 10518 82 Ave. NW
Edmonton, Alberta
(780) 604 2772
info@executivespagrop.com