beauty school edmonton,esthetics training,lash extensions training,life after beauty school,makeup artistry course,manicures and pedicures course,waxing course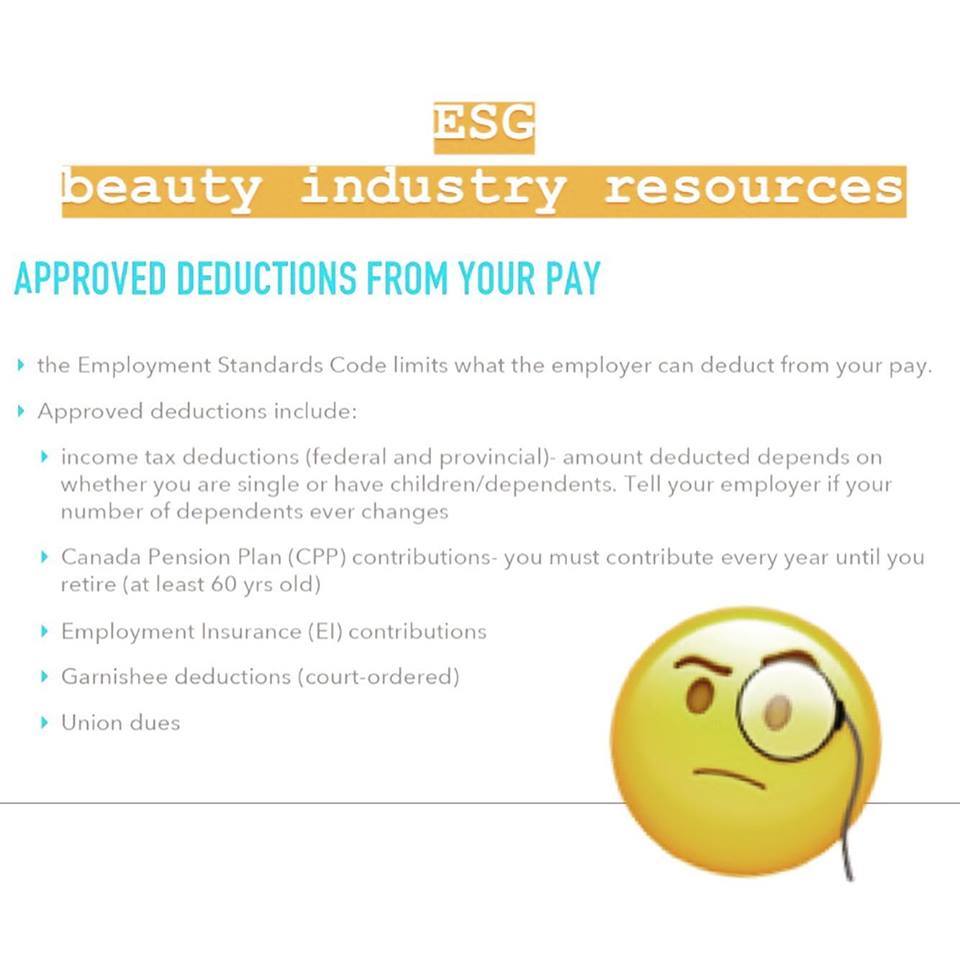 What happens after you complete your esthetics training?
Executive Spa Group provides all students with career and employment resources to guide them in their beauty industry careers.
Starting your first job after beauty school can be daunting. You may find that your spa job may be different than what you were expecting. At Executive Spa Group, our Beauty Career and Employment consultants have knowledge and experience to help you align reality with expectations.
Some information we like to prepare our students with is knowledge in employment laws so that you understand your rights and responsibilities as an employee.
Reading and keeping your pay stub is a good habit. Your pay stub provides important information including your EI and CPP contributions. It's always a good idea to track your hours so that you can read your pay stub.
Reading your pay stub can be pretty confusing, especially when it comes to all of those deductions.
Employers must deduct on your behalf from YOUR OWN wages the following:
1. Employment Insurance aka "EI"
Like it's name says, this is insurance you pay every pay cheque in case you are laid off or become ill, or your parents or child become ill, or you have a child and can no longer work.
***NOTE: you do not qualify for EI if you are fired or quit your job.
2. Canada Pension Plan aka "CPP"
This is money that your employer must pay on your behalf from YOUR OWN wages. This money goes into a "savings account" and you only have access to it when you turn 65 years old. If you choose to retire early you may in fact access your CPP, however, you will be penalized by receiving a lesser amount than if you would have waited.
3. Taxes- this money is deducted from YOUR OWN wages to pay towards making Canada the great country we know and love. It goes to pay for all sorts of things, like our education and healthcare system, fixing our roads, providing social programs, etc.
The amount of taxes you pay depends on your marital status and whether or not you have children.
Though all of the deductions can be infuriating when you receive your pay cheque, just think, on top of paying all those deductions, YOUR EMPLOYER must also pay additional EI and CPP out of their own pockets to be able to offer you a job.
In addition to paying your wages, your employer has to match the amount of CPP you pay, dollar for dollar, plus an additional 1.4X the amount you pay for EI. 😱
Makes one appreciate their employer just a little more, doesn't it?
---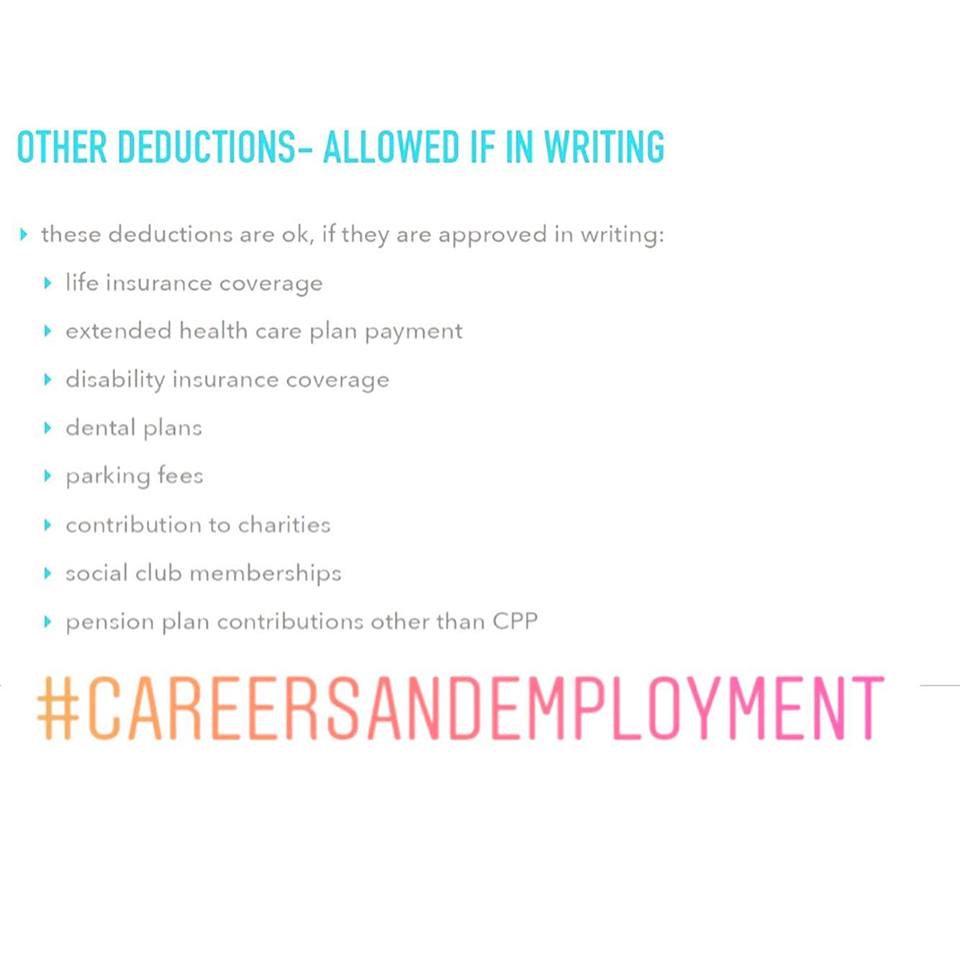 EXECUTIVE SPA GROUP
Beauty Industry Resource Centre
(780) 604 2772