The Most Innovative Services of 2018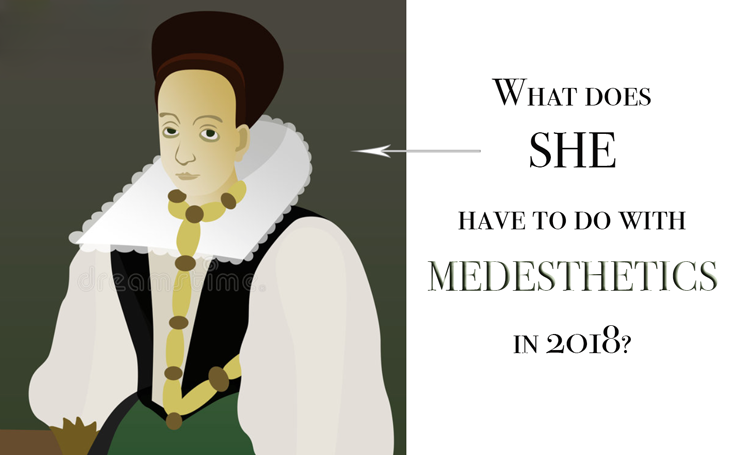 Employers: If You're Not Offering These Services Yet…You Need To Be!!
Welcome to the new and exciting era of the Beauty Industry, where Medical and Esthetics treatments have collided into what promises to be the beginning of some of the most amazing advancements this industry has ever seen. Services formerly considered surgical and invasive have been adapted and are being delivered with little to no down-time. Treatments like Botox® and Fillers were often kept on the hush-hush years ago. Now, not only have they become mainstream, but are amongst the most celebrated and effective warriors fighting the battle on aging!
The Most Innovative Services of 2018
PRP aka Vampire Facials
This treatment has become wildly popular but we believe the name "Vampire Facial" has roots that stem back to
1590
. Countess Elizabeth Bathory is one of the most prolific female serial killers of all time. She is also referred to as 'The Blood Countess' and legend has it that she bathed in the blood of young female victims to retain her youth.
In love with a younger man and obsessed with maintaining her youth (and maybe some mental health issues), Lady Bathory came to believe that blood had rejuvenating effects after one of her maids cut herself while brushing her hair. A small amount of blood landed on Bathory's face which threw her into a rage. To start the day off right and avoid unpleasantness from the previous day, the other maids complimented Bathory on how youthful she looked that morning. Somehow, Bathory connected these compliments to the events of the prior day, and 500 years later we have Vampire Facials…ok ok, maybe our imagination is running a little bit wild!
The name 'Vampire Facial' refers to the ties with Transylvania as well as the comparison of Bathory to Vlad the Impaler (Count Dracula). Fast forward to present time and we have
PRP
(platelet rich plasma)/
PRF
(platelet rich fibrin), a more modern approach and name.
This treatment was originally pioneered by orthopedic and sports doctors to promote faster healing and better results.
The process includes extracting a sample of blood from the patient then spinning it in a centrifuge which separates the platelet rich plasma/fibron from the platelet poor plasma in the blood. The PRP is then injected via needles or massaged onto the skin to promote rejuvenation and regeneration. This treatment can be used alone to provide amazing results OR in conjunction with dermal fillers, radio frequency, laser treatments and micro-needling. PRP can successfully treat the following:
Fine lines/ wrinkles- Skin renewal and healing is activated through the production of new collagen. Wrinkles are not individually erased but the overall quality of the are is improved.
Loss of firmness and tone- Tissue regeneration is achieved by pumping skin cells full of fresh Human Growth Factors. Tissue Regeneration+ HGF= Younger, Firmer and Plumper Skin.
Baldness/ Thinning Hair- When paired with micro-needling an improvement in the density of hair as well as the stimulation of dormant follicles can be achieved.
This treatment has little to no downtime, some redness/sunburn like effect is to be expected as well as possible bruising. The treatment uses the patients own blood so there are no contraindications other than those with anemia, blood/bone cancer or clotting related conditions. Best results are seen up to 3 months post treatment and can last up to 2 years.
Botox and Fillers
I know what you're thinking, these are not new treatments…let me explain.
Botox and fillers have been around for a long time and initially weren't even used for cosmetic purposes.
Botox has
ophthalmologic
roots and was originally used to treat spastic conditions of the eye.
Fillers have always served to fill in areas with loss of volume, but let's just say some of the first-used filling agents have not only long been abandoned but banned! (Think paraffin injected into your face and hardening, then migrating and causing facial distortion just to name one of the reasons for the ban).
Botox® has evolved in the way of different benefits of new techniques. Dentists have been using Botox® for years as a treatment for TMJ and grinding of the jaw which after time causes a very masculine and defined jaw line. Presently, this treatment has crossed over to medi spas for anyone looking for a softer jawline.
Fillers have come A LONG way as new generation hyaluronic acids are formulated to last longer and are injected in new ways including the use of a canula to ensure precise and even distribution.
A new filler called
Kybella
has the ability to permanently destroy fat cells and is erasing double chins. It's the first and only injectable agent able to successfully and permanently create a new face shape and recontour the jawline.
Botox® and Fillers have definitely become mainstream, gone are the days of living with small lips, unwanted creases or the yearn for that youthful plumpness your skin once possessed. The fix for these and many more concerns is readily available just a syringe away.
Plasma Pen
This Fibroblast Treatment is ELECTRIC (literally), not just because of how amazing it is, but the technology uses electricity to smooth lines, remove pigment, even out skin tone and texture, tighten loose skin and helps with the appearance of stretch marks.
Plasma is considered the fourth state of matter.
This pen works by creating a positive charge to particles and transferring this energy to matter. A luminous electrical discharge is created, "
Arc
", which stimulates immediate healing and stimulation from the dermal layer of skin where your collagen and elastin are produced.
The Plasma Pen has been popular in Europe for over 20 years but has only recently made its way out West. This treatment has gained popularity successfully treating the following:
Fine Lines and Wrinkles including: Forehead lines, lip lines, smile lines, crow's feet and neck bands. This is a great alternative to Botox…no needles!
Eyelid Lifting: This skin lifting treatment is a great alternative to Blepharoplasty (a surgical eyelid lift) no cuts, anesthesia or surgery!
Collagen and Elastin stimulation: the dermal layer of our skin is often referred to as the "mattress" it gives our skin shape and plumpness but over time the mattress can become worn out and not have the same full and bouncy effect it once had. When we stimulate this layer of skin we are causing the body to stimulate more collagen and elastin production which in return plumps up the skin.
There is minimal downtime with this treatment, expect some redness and swelling (especially around the eyes) and some brown pigmentation may be visible for up to 2 weeks post treatment. Any pigmentation must not be picked at and will naturally exfoliate off when it is healed. Numbing is done prior to treatment to ensure maximum patient comfort.
Executive Spa Group
(780) 604 2772
info@executivespagroup.com
Trackback from your site.