beauty home business,home business,starting a beauty business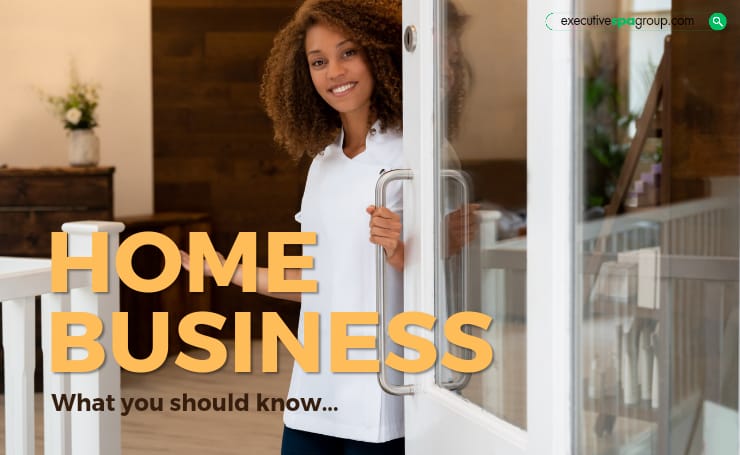 Are home businesses lucrative?
You bet they are! As long as you manage your business with the same effort and respect that you would a store-front, these businesses can bring in a lot of income with fewer expenses, leaving more money in your pocket!
What do I need to have a home business?
First, register your business.
You must register your business name. There are a few choices for you when registering your business, most people who run a small business opt for a sole proprietorship.
You will also need a business license, not to be confused with your hairstyling license or esthetics certification.
You will also require a business license and a development permit. This type of license is granted by the city. Home-based business must follow special regulations since they are located in neighbourhoods designed for living, not business.
Zoning bylaws are used to determine whether the city can grant you a home business license. Don't be surprised if your neighbours are contacted to ask if they are ok with your particular business being on the same street as them.
Beauty industry home businesses are MAJOR businesses.
Because beauty industry businesses have clients coming to the home for services that are not typical of a residential area, they are considered a major home business. Major home businesses cause a degree of interruption to the neighbourhood, for example, less parking available for residents and their guests, versus minor businesses that typically do not receive clients in their home.
What about insurance?
Insurance is important for any business, including a home business. There are some insurance companies that specialize in beauty industry insurance, an insurance broker may be able to help you find the right company for you. Your insurer should understand the specific challenges of beauty industry businesses. Some insurance companies serve both home and business.
Fees and other things to consider.
Registration/licensing/insurance all cost money. Luckily, home businesses today have the advantage of free marketing on social media! Instagram in particular is an excellent tool used by all beauty industry businesses, but has a spectacular impact on home businesses. Many clients use instagram as a way to find their service provider, who quite often has a home business.
---
EXECUTIVE SPA GROUP