Is your salon/spa inspection ready?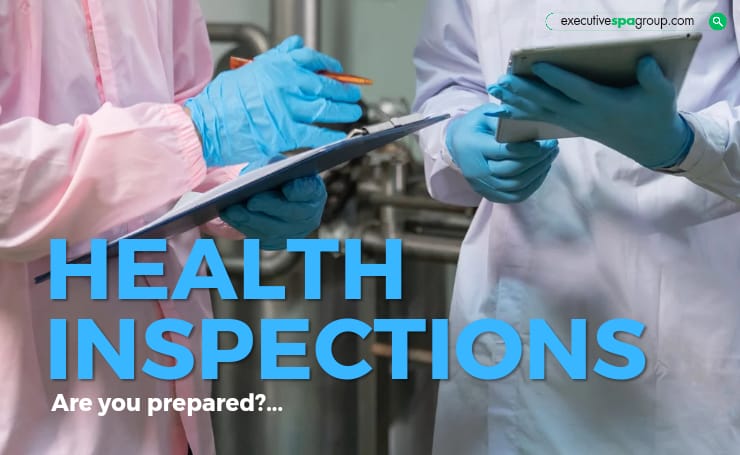 BACTERIA IS A BEAUTY BANISHER
As Service Providers, we aspire to send clients home feeling amazing and relaxed. We know what it takes to make our clients look their best, but do we know how to protect our clients?
Germs and viruses will turn that amazing service upside down!
Let's take a look at some of the guidelines set out by Alberta Health Services to keep our clients looking gorgeous, glowing and most importantly- germ-free!
Some serious viruses and infections can be and have been known to be spread in salons and spas.
Hepatitis C, MRSA, respiratory disease, fungus and even Hot Tub Folliculitis (an infection caused by a type of bacteria that thrives in poorly sanitized foot baths) have been confirmed.
Are You Inspection Ready?
These are some of the guidelines to follow to help you protect your clients:
All work surfaces shall be constructed of smooth, non-porous and cleanable materials (i.e. painted drywall, vinyl composite tiles, linoleum or sealed concrete, etc.).
Work areas must be adequately lit and ventilated.
Client contact surfaces (tables, chairs, headrests etc.) must have a smooth, non-porous and easy to clean finish.
Adequate storage space must be available for equipment, instruments and supplies.
Suitable garbage containers must be readily available, maintained and emptied regularly.
Approved disinfectants for disinfecting equipment, surfaces and reusable instruments must be available.
An acceptable skin antiseptic shall be provided for skin preparation and post treatment.
Items, that cannot be properly disinfected/sterilized or are intended for single use, must be discarded after each client use.
A puncture-resistant container shall be provided for the disposal of needles, razor blades and other sharp devices or instruments.
Pigments, cosmetics and other supplies must be labeled and handled in accordance with the manufacturer's instructions.
Chemicals, detergents and cleaners must be stored, maintained and prepared in accordance with the manufacturer's instructions.
The spread of bacteria is completely preventable and should be the #1 priority.
So, remember to follow all sanitization procedures and use the proper level of disinfection tools. Because no matter how gorgeous your client looks when they leave, a bacterial infection traced back to you is a BEAUTY BANISHER!
Please refer to the Personal Service Regulation and the associated Health Standards and Guidelines for a complete list of requirements.
---
EXECUTIVE SPA GROUP
Tags: bacteria, beauty industry experts, inspection, personal care services, sterilization
Trackback from your site.
ESG
The author, Silvia Sanchez, graduated from the University of Alberta with a B.A. in Psychology and has over 15 years of experience in the career-consulting field.