Personal Services Standards Section 1- Operators' Duties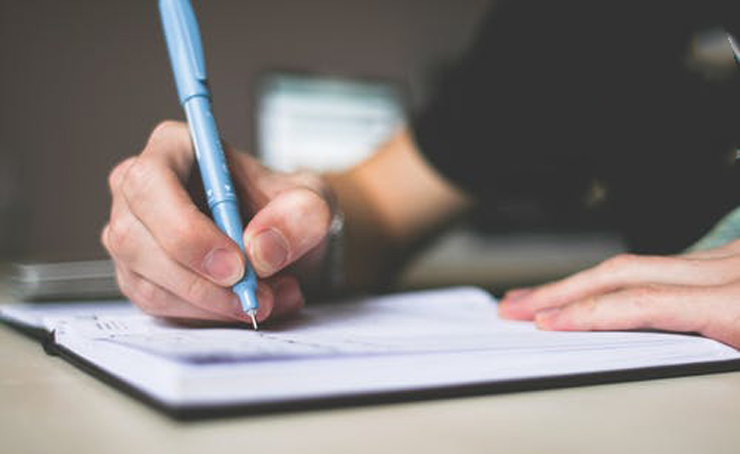 The newly amended Personal Services Standards dictate:
SECTION 1: OPERATOR'S DUTIES
Personal Services Worker Skills and Knowledge
1.1 The operator must ensure that personal services workers have the skills and knowledge to:
1.1.1 Follow labeled instructions for use of disinfectants and antiseptic products.

1.1.2 Classify equipment in accordance with Standard 3.6 of these Standards.

1.1.3 Follow the written procedures required under Standards 1.5, 1.6, and 1.7 of these Standards.

1.1.4 Where applicable, follow the manufacturer's instructions, or alternate written procedures approved by an Executive Officer, for the safe use of energy-emitting equipment or cosmetic products.
1.1.5 Where applicable, follow manufacturer's instructions for use of piercing guns, steam sterilizers, and instrument washer-disinfectors.
*ESG NOTE: It is up to the business owner to ensure that all staff have a functioning level of the English language and will be able to understand written instructions on all tools and equipment.
ESG TIP: Include a section in your interviews that allows you to assess a candidate's English reading skills. For example, ask them to pair disinfectants with their intended use based on the instructions on the bottle. This may seem out of the ordinary but it may go a long way in protecting your business. A simple mistake can have reverberating consequences.
Notification to Regional Health Authority (RHA)
1.2 The operator of an existing personal service business must notify the RHA of:
1.2.1 the name and contact information of the operator of the business;

1.2.2 the address and location information where personal services are/will be provided; and

1.2.3 all personal services and activities that the business currently offers.
1.3 Operators of all existing personal services businesses must complete the requirements under Standard 1.2 within three (3) months of these Standards coming into force.
1.4 The operator of a personal service business must notify the RHA prior to offering any new personal service, or performing a new activity as part of a personal service.
*ESG NOTE: The RHA in Alberta is Alberta Health Services. Remember, these amendments are coming into effect JULY 1, 2020.
Written Procedures
1.5 The operator must ensure that facility-specific written procedures are established that describe steps for:
1.5.1 when applicable, the cleansing of skin and mucous membrane and the application of antiseptic products;

Personal Services Standards 1.5.2 post-service care for personal services that involve puncturing skin or mucous membrane;

1.5.3 client care in the event of an accidental skin cut or puncture;

1.5.4 where applicable, decontamination of any sink that will be used for both handwashing and equipment reprocessing;

1.5.5 where applicable, operating and maintaining a mobile sink; and

1.5.6 if performing sterilization, actions to be taken following a failed sterility indicator or unexplained physical parameter change.
1.6 For the purpose of requesting approval from an Executive Officer, facility-specific written procedures are required when an operator intends to allow personal services workers to:
1.6.1 use energy-emitting equipment or cosmetic products in a manner that is inconsistent with the manufacturer's instructions; and

1.6.2 perform immediate-use steam sterilization.
1.7 In addition to the requirements described in Standards 1.5 and 1.6, operators of mobile businesses must ensure that business-specific written procedures are established that describe steps for:
1.7.1 hand hygiene;

1.7.2 transportation that ensures the separation of clean from contaminated supplies and equipment;

1.7.3 handling of single-use, porous, and uncleanable equipment;

1.7.4 reprocessing of reusable equipment;

1.7.5 cleaning and disinfection of client service areas; and

1.7.6 storage at a base of operations.
1.8 Written procedures must be reviewed, and revised if necessary, by the operator:
1.8.1 before a new process, activity, or instrumentation related to a personal service is introduced;

1.8.2 if an injury or infection to a client occurs; and

1.8.3 if ordered to do so by an Executive Officer.
1.9 Written procedures must incorporate the applicable requirements set out in these Standards.
*ESG NOTE: Signage, signage, signage! Basically, the updated guidelines recommend that you have signs for your staff everywhere, and we couldn't agree more. Written protocol for each service offered at your business  maintains consistency by ensuring all staff members are delivering the same level of service to all clients, at all times.  
ESG TIP: If you do not have protocols nd procedures already, create some! Sure, it's a tedious process, but just think of it as a strong foundation for a business that will become your legacy. Once you have created your documents, call a team meeting to review the document and answer any questions.
ESG TIP #2: Review all protocols and procedures with your team once per year minimum, or as often as needed. Habits often form subconsciously and you or your team members may find that you have drifted from the official protocol. An annual meeting calibrates any deviations.
---
If you are new to the beauty industry and are operating a home business, we recommend our Canadian Spa Industry Standards course to ensure that your business meets regulatory requirements and obligations for the protection of public health and your growing business.
---
EXECUTIVE SPA GROUP
Trackback from your site.
ESG
The author, Silvia Sanchez, graduated from the University of Alberta with a B.A. in Psychology and has over 15 years of experience in the career-consulting field.