Renting Space (CHAIR RENTAL/ROOM RENTAL) in the Beauty Industry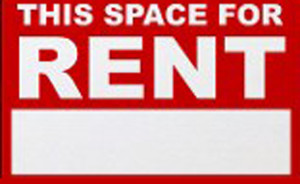 Renting Space (CHAIR/ROOM RENTAL) in the Beauty Industry- Self-Employment Minus the Headache?
Alberta's Beauty Industry allows for many ways to make money. You can find an employer that pays an hourly wage, a commission, or a mixture of the two.
Another route to making money in this industry is to rent space in an already established salon or spa. This path is for independent, creative persons who would like to dip their feet into self-employment, but are not yet ready to take the plunge.
Renting space allows you to
make your own work hours
as per your agreement with the business owner. Keep in mind that most business owners will ask that you create your work schedule around their hours of operations, so keep this in mind when you are looking for a salon/spa to rent space from.
Another benefit of renting space is the ability to
offer your own services
. This allows you to expand your service menu and only take training that is of interest to you. When you rent space from an already existing business, your services are not legally associated with the services offer by the salon/spa you rent from. In order to avoid a conflict of interest, it is very important to come to a written agreement with the business owner clearly describing the services you are allowed to offer from their salon/spa. Its best to rent space from a salon/spa that does not offer your specific services, otherwise, you may end up creating an ugly, competitive environment for yourself.
The ability to
use your creativity
to attract new clients is another benefit of renting space. As a space renter, it is your responsibility to get new clients to give your services a try. If you rent space from a thriving salon/spa, you will see a steady flow of clients, however, this does not mean they will become your clients too. You will need to create marketing material to promote your services. This can include business cards, social media, posters, etc. Ensure you and the business owner agree to your marketing methods and how much space in the salon/spa will be designated for your marketing material. For example, will you be allowed to put your sign on the front window? Remember, all these things will matter as your services become more popular and you grow. A sound, clear, thorough contract will help to eliminate unwanted matters in the future.
Renting space allows for control of your
work/life balance
. As long as you work within the salon/spa's hours of operations, you book your own clients thereby controlling your own schedule. You also process your own payments, so only you know your financial standing at the end of each month, thereby you decide how you will balance your work/life budget.
Sounds good so far? Consider this…
You will need to make a small financial investment with the potential for loss. This small investment is pocket change in comparison to how much you would have to spend if you were opening your own business.
You will work independently, however, if you choose a positive environment you will have a support system of the salon/spa staff.
You will be giving up benefits, such as E.I., holiday pay and sick days, but your schedule is always up to you.
You will have to manage an unpredictable income, so ensure your life situation allows for a certain degree of uncertainty.
Still can't decide if renting space is for you? Your decision can only be made after careful consideration of several factors.
Your personal situation, including your health, your family's health, your financial situation, your support system, your family responsibilities, and your commitments all matter.
In addition, your skills and knowledge must be evident to your clients. Also, you must be willing to work hard and persistenty, and build long-lasting realtionships with your clients and distributors.
WHAT DO YOU LAWFULLY NEED?
Insurance
Business license
Certification (as per occupation)
For more information, contact Executive Spa Group. Whatever decision you make, we wish you the best of luck!
Executive Spa Group
Cultivating Alberta's Beauty Industry
(780) 604 2772
executivespagroup.com
Trackback from your site.
ESG
The author, Silvia Sanchez, graduated from the University of Alberta with a B.A. in Psychology and has over 15 years of experience in the career-consulting field.