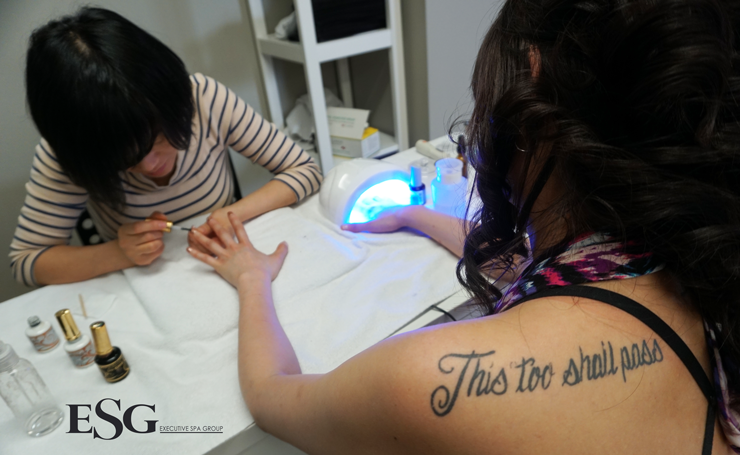 Work Schedules and Pay Structures of Beauty Careers
Beauty Careers have evolved and expanded to new heights in the last decade. Say good-bye to the days of Beauty Providers being limited in terms of scope of practice and services offered and say hello to staff with an army of various skills!
Trending now is continuing education and specialized training. Service providers are building their repertoires as fast as the ever growing industry is expanding. With that being said let's take a closer look into what a career in Beauty Looks like and what can be expected:
Hours
First and foremost
– Beauty Professionals almost always work weekends! That is one thing in this industry that stays the same. Employees should expect to put in some evening shifts as these are usually the most popular appointment times.
Evening and weekend appointments are usually the first to book up so the more availability you have during these times the busier and more successful you will be. Most employers in the Beauty Industry require staff to work a minimum of 2 evenings a week and at least one of the weekend days providing they are open both. Many establishments are closed Sunday and Monday with the exception of those located in a mall which are usually always open 7 days a week.
In the Beauty Industry, it is important to be available as much as possible for those in demand time-slots. For every 5+ hours worked an employee is entitled to a 30 minute break, this can be paid or un-paid at the discretion of the employer. This can also be split into 2, 15 minute breaks if agreed upon between the employer and employee.
Wages
With service providers becoming more educated and versatile, wages have become more competitive. The more skills an employee brings to the table as a service provider the more of an asset they are to a company. This growing trend of having a plethora of skills is wonderful but has made it hard to have an a definitive answer of what to expect financially.
Here is a general outline of what some Beauty Industry professionals are being paid but keep in mind these rates vary depending on the employee's training and experience and will continue to do so as well as increase as their skill-set and experience grows:
Hairstylist- $15-$25 per hour
Esthetician- $14-$18 per hour
Medical Esthetician- $$16-$22 per hour
Make-up Artist-$15-22
Lash Technician/ Nail Technician-$15-$17
RMT-$30-$34 per hour
Keep in mind these are guidelines only. Most Employers offer a commission either instead of or in addition to hourly pay. A lot of Beauty employers offer 50% commission but are required to pay employees at least minimum wage if the commission is lower and they are expected to be available throughout the spa or salon's hours of operation. A detailed
commission agreement
will clarify some questions regarding hours of work you are expected to be available.
Some places offer a 10-20% commission on services in addition to hourly pay. Almost all places offer 10-15% commission on retail sales, this encourages you to sell, sell, sell!
Additional Training
It is so important to stay fresh and up-to-date in this industry in order to thrive. This is where additional training comes in. Keeping yourself educated and trained in new technology and products/ services will boost your confidence and help you be successful which is a win-win situation for yourself and your employer as your clientele builds and products fly off the shelves.
Sunday and Monday are popular training days in the Beauty Industry, whether it is on location or elsewhere. Employees must be paid if these training sessions are deemed mandatory and the employee is entitled to overtime if applicable. If the training is less than 3 hours the 3 hour rule still applies.
Important things to Remember to Thrive
Stay Current
Be on Trend
Invest in additional Training
Ensure your company is Fresh and Exciting!
Executive Spa Group (ESG)
201, 10518 82 Ave. NW
Edmonton, AB.
(780) 604 2772
info@executivespagroup.com