Venue Rental for Beauty Educators- NOT AVAILABLE 2022-2023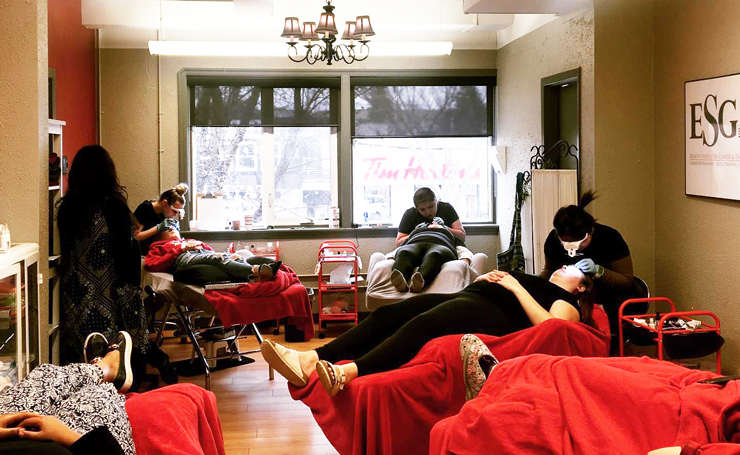 ***VENUE RENTAL UNAVAILABLE JAN 1/22 to MAR 31/23.***
Welcome to our specialized venue! Our venue makes your course delivery easy, because it is equipped to meet your beauty industry needs.
A venue that fits like a glove.
We are beauty industry experts. As a result, we understand your venue rental needs. Our goal is to make your training event flow as smoothly as possible.
Our venue is fit to deliver a variety of esthetics and medical esthetics courses. For instance,
Lash Extensions
Nail Care
Skin Care
Makeup Artistry
Permanent Makeup
Botulinum Toxin and Dermal Filler procedures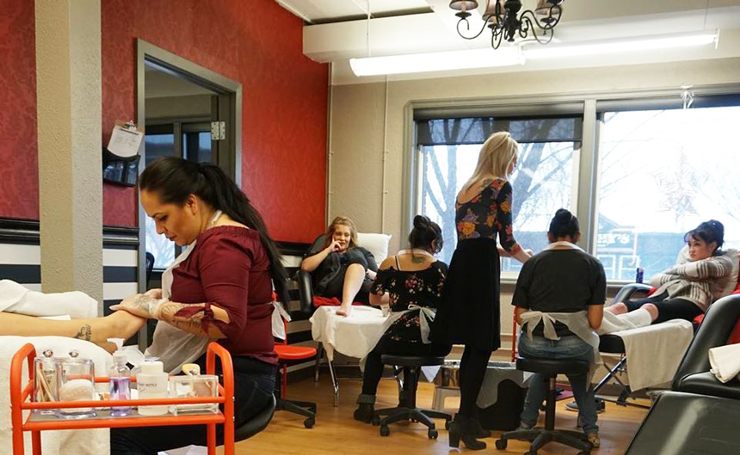 Leave the large luggage behind!
ESG is equipped with 5 spa stations and 5 nail stations. In addition, you can furnish your stations with tools and equipment as needed. We carry a wide selection, from PPE to pedicure basins, ESG has you covered.
Model Recruitment
Models play an important role in service demonstrations and technical training. We can help secure models for your event.
South Central location
Executive Spa Group is located in the historical yet trendy neighbourhood of Old Strathcona. It not only offers convenience, but excitement as well!
Located minutes away from downtown Edmonton, Old Strathcona is a busy, centrally-located neighbourhood. It offers you and your students many amenities. For example, parking, transportation, hotels, and restaurant options.
After training hours, you can enjoy the remarkable food and drink scene Whyte Ave has to offer. In conclusion, ESG is the obvious choice for your venue rental!
---
EXECUTIVE SPA GROUP
Beauty Industry Resource Centre
(780) 604-2772
info@executivespagroup.com
Tags: beauty industry, edmonton, educators, training providers, venue rental
Trackback from your site.